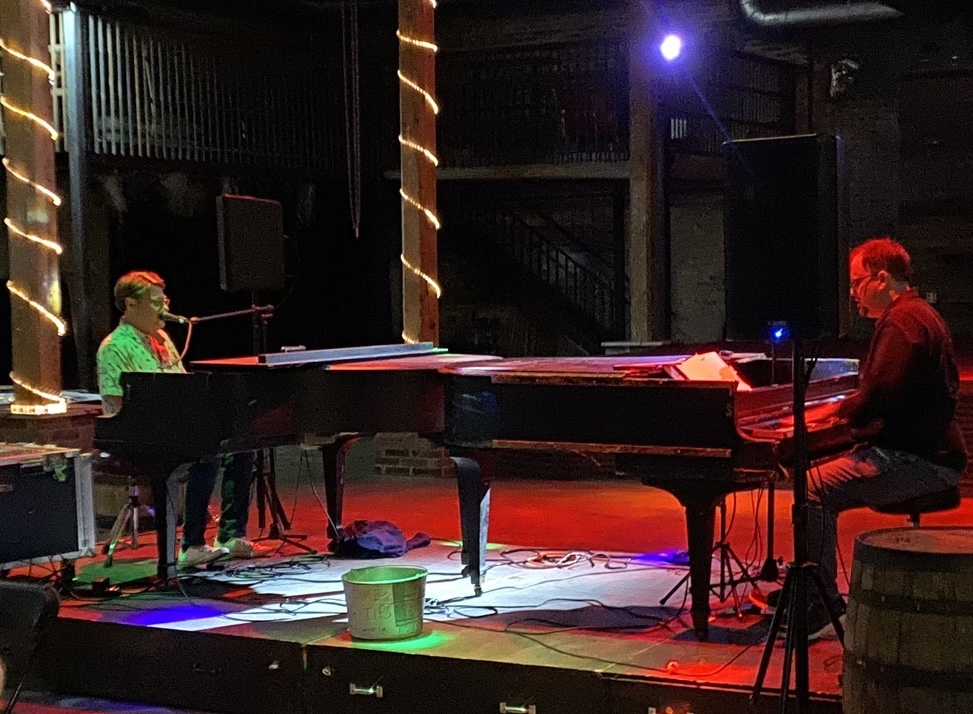 2 Pianos Downtown April 20, 2023
What a great event made possible by so many braving the rain and coming out to support Randy Sams mission to the homeless. We are blessed to have such talent in Texarkana. Thank you to the 2 pianists: Josh Lawrence and Paul Whitt for their lively show and their commitment to the mission of Randy Sams.
Special thanks to our sponsors who made this such a successful fundraiser! Please be sure to thank them for ther commitment to our community and especially to Randy Sams Outreach Shelter. We would not be able to provided the kinds of services we do without the support of our generous sponsors!